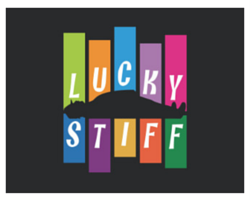 The film is great! The script is smart and hilarious, the cast is outstanding, the director is terrific, the animation cleverly moves the drama forward or is used for flashbacks adding more fun to this offbeat film, and the songs and dance numbers are delightful. If you want to laugh with your heart, be sure to see this movie, which is expected to be released to the public in early 2015.
Lucky Stiff premiered in the Montreal World Film Festival and has since appeared in festivals in Hollywood, Mill Valley, Heartland, and the Raindance Film Festival in London. And on November 7, Lucky Stiff was the opening night presentation at the Fort Lauderdale Film Festival, which will also honored Jason Alexander, one of the film's extraordinary actors.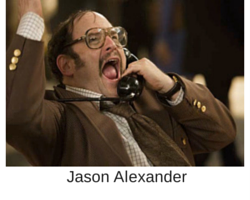 Lucky Stiff is about Harry Witherspoon (played by British actor Dominic Marsh), a likeable but down-on-his-luck British young man who will inherit $6 million from his deceased American Uncle Tony, whom he has never met. The only thing Harry has to do is take his uncle's dead body to Monte Carlo for a week of fun, dancing, laughter, and gambling. And if he doesn't fulfill his uncle's wishes, the $6 million will go to a dog charity.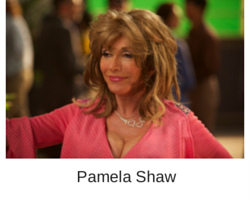 Also after the money are colorful characters Annabel Glick (Nikki M. James) who represents the dog charity; Rita LaPorta (Pamela Shaw), Uncle Tony's lover who accidentally shot him; and her brother, Vinnie DiRuzzio (Jason Alexander).
The critics agree that this is a truly fun movie with stellar performances. "…a pearl of pure escapism, with vibrant colors, funny music numbers and loads of romance" is what Sara Galvao of critics- associated.com said about the film. Victoria Bull on thehollywoodnews.com calls the film "…a laugh-a-minute, feel-good quirky satire that is stylishly put together and performed by a superb ensemble of actors…" Pat Cerasaro on Undefined on BroadwayWorld.com called the film "a zany, frothy, colorful and fast-paced musical comedy with a very happy ending."
Everything about this film is first rate, including the people in front of the camera as well as those behind the camera. Lynn Ahrens adapted the musical from a novel entitled The Man Who Broke The Bank At Monte Carlo by Michael Butterworth. She wrote the lyrics and her partner composer Stephen Flaherty wrote the music for the songs in the play. Their musical premiered off-Broadway in 1988 and was their first collaboration. Ahrens wrote the screenplay, and with Flaherty, wrote additional lyrics and music for the film version.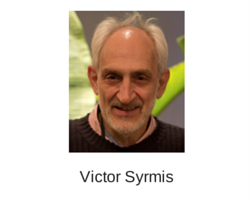 Victor Syrmis, who with J. Todd Harris, produced Lucky Stiff, has been involved in over 100 feature films, documentaries, TV shows, and Internet web programs. Lucky Stiff is an independent film. Syrmis is a great admirer of independent films calling them "intelligent, challenging, risk taking—I like that. Many of them are Oscar winners."
Syrmis calls Ahrens and Flaherty "Broadway royalty." And they are. Since 1988, they have built an outstanding, highly respected reputation bringing to Broadway such musicals as Ragtime, which was nominated for 12 Tony Awards, winning for Best Original Score; Seussical, nominated for a Grammy Award; Once On This Island, nominated for eight Tony Awards, and Rocky. Ahrens and Flaherty were also nominated for two Academy Awards® and two Golden Globes for their work on the animated film Anastasia.
Syrmis praised the film's script: "A wonderful story drives the plot. It's an intelligent script. The script was adjusted for the screen and we used animation to connect the scenes. Parts of the script are on the dark side."
"Really great and talented" is how Syrmis described the film's director, Christopher Ashley. "Choosing Chris to direct was a group vote," Syrmis said. Ashley won a Tony nomination for directing the Tony Award best musical Memphis. Heis highly respected as a director on and off Broadway, and has just returned from London, where he directed the West End premiere of Memphis.
More than 50 actors auditioned for the lead role of Harry WItherspoon. "It is a British story based on a British author's work so we decided to hire a British actor," Syrmis explained. "We narrowed the list down to five actors, all good, but we chose Dominic. He has done a wonderful job playing Harry." Lucky Stiff is Marsh's first film. He made his acting debut with the Royal Shakespeare Company in 2001 and is best known for his role in the BBC's Doctors.
"We interviewed five actors to play the dead body. That's a hard thing to do," Syrmis continued. "You're on screen a lot. You need real skill. Don Amendolia (who played the 'dead' Uncle Tony) has played dead bodies in three movies."
The ensemble of actors gave outstanding performances. Tony Award-winner Jason Alexander, best known for his television role in Seinfeld, has worked on the stage, appeared in more than 100 TV shows and movies, and directed many television shows. He returned to his Seinfeld character, George Constanza, in the 2014 series Comedians in Cars Getting Coffee.
Syrmis also praised Nikki M. James, who is currently appearing in Broadway's Les Miserables. She won the Tony Award as the Best Featured Actress in a Musical for her role in The Book of Mormon. James has also performed several one-woman cabaret shows in New York City and has appeared in several TV shows.
Sadly Lucky Stiff was the last movie the late Dennis Farina appeared in. Probably best remembered for his role in NBC's Law and Order, he received an American Comedy Award for Funniest Supporting Male for his performance in Get Shorty. "He was the life of the cast," Syrmis said, "generous, had gifts for everyone in the cast. He never did a musical, he didn't sing, and he had never kissed anyone on the screen before. He was a very special, sensitive guy. We will miss him."
Other members of the stellar cast include Kate Shindle, and two-time Tony nominee Jayne Houdyshell. Joey Pizzi, Broadway and Hollywood choreographer, staged the film's dance numbers.
One of the standout performers in this cast of truly fine actors is Pamela Shaw who plays the myopic, loud, brassy, funny Rita LaPorta. Sara Galvao of critics-associated.com commented that "Pamela Shaw blinds everyone (pun intended) with her extravagant performance, and she's the funniest character by far, diving right in all the madness…"
Shaw has performed the role of Rita in three stage versions in Australia. Both an actress and singer, she has worked in theater, film, cabaret, TV, and concerts. Shaw is also a one-on-one coach for auditions, concerts, and cabaret performances.
Discussing her role as Rita, Shaw said, "Rita is like a marshmallow underneath. She's emotional, impulsive, in love with Tony, has a childlike quality. It's fun to play this crazy villain—she's loud and big and out there. I'm a sucker for a good part and good writing."
When asked how she prepares for a role, Shaw explained, "I get the back story of the character, their basic need, and build up from there. You find how your character walks and talks. Allow your gift to express the author's intent. Basically you have to have passion and really love something, then you find the energy you need for the role." She doesn't know what's coming up next in her career but her future holds many exciting possibilities—working in Europe, a play in New York City, whatever it is, she said, "I'll just keep moving forward."
Asked what Syrmis would like audiences to get out of seeing Lucky Stiff, he said, "I'd like the film to take the audience to another universe, feel the freedom of the musical, and come out a different person. Musicals are fun—they are an escape, a good experience. Lucky Stiff is a short film, only 78 minutes long, and runs pretty fast. It's a journey—I'd like the audience to go for the ride."